Sponsor one or a few of our children within our hostels.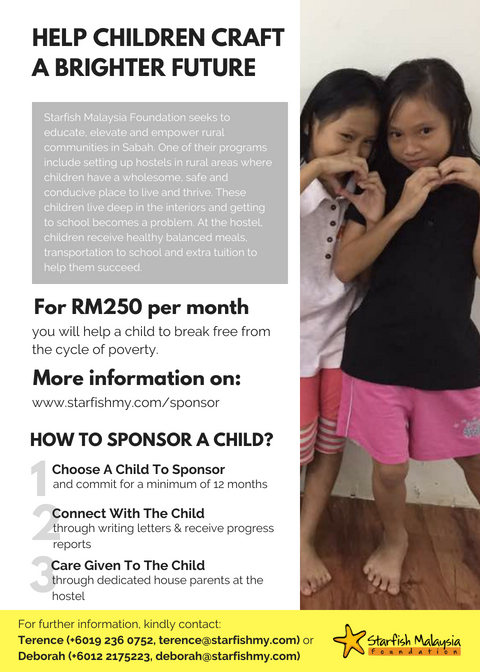 When we receive your request, you will be sent 2 to 3 student profiles to choose from. Student information is confidential and we want to respect that.
Where Does Your Money Go?
The money primarily goes to support the day-to-day living of the student in our hostels. This includes food, accommodation, utilities, insurance, and transportation cost to and from school. We also run auxiliary programs for the students frequently (outside of their school time) because we believe in developing holistic children and youth.
100% of your monthly donation will go directly to the sponsored child. Even though we pair your contribution to a specific child, your contribution will be pooled with other contributions towards the hostel needs in providing quality care and education to the children and youth.
You will receive the following:
Two reports of the sponsored child during the course of your contribution.
Regular e-newsletter updates on Starfish Foundation's happenings.
Yearly Stakeholder Report on Starfish Malaysia Foundation.
An invitation to a Sponsors Trip for the year.
Thank you for your generosity!